This is the center for support for all Ayrstone Products. Here you can find online support materials that will help you solve nearly any problem with your Ayrstone products.
We have Troubleshooting Tips for all our products, extensive Frequently-Asked-Questions (FAQs), a Forum for general questions and answers about the overall AyrMesh System, as well as a Forum to request new products or features.
You can also post your questions here by starting a support ticket and have our professional support technicians find the answer for you, or call our support line at 877-297-7092.
Here are links to a number of resources to get you started:
AyrMesh Hubs
AyrMesh Hub2n
AyrMesh Cab Hub
AyrMesh Bridge
AyrMesh IndoorAP
AyrMesh Switch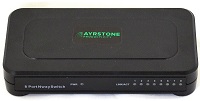 Legacy Products
AyrMesh Router
Don't see what you need here? Leave a comment below or open a trouble ticket.